Celine Daoust BRUSSELS
158 Rue Franz Merjay
1050 Brussels
+32 (0)2 343 43 18
Tues & Wed 10am — 5pm
Thu & Fri 10am — 6pm
Sat 11am — 6pm
Celine Daoust PARIS
8 Rue de Grenelle
75006 Paris
+33 (0)7 83 47 88 87
Tues to Sat 10am — 5:30pm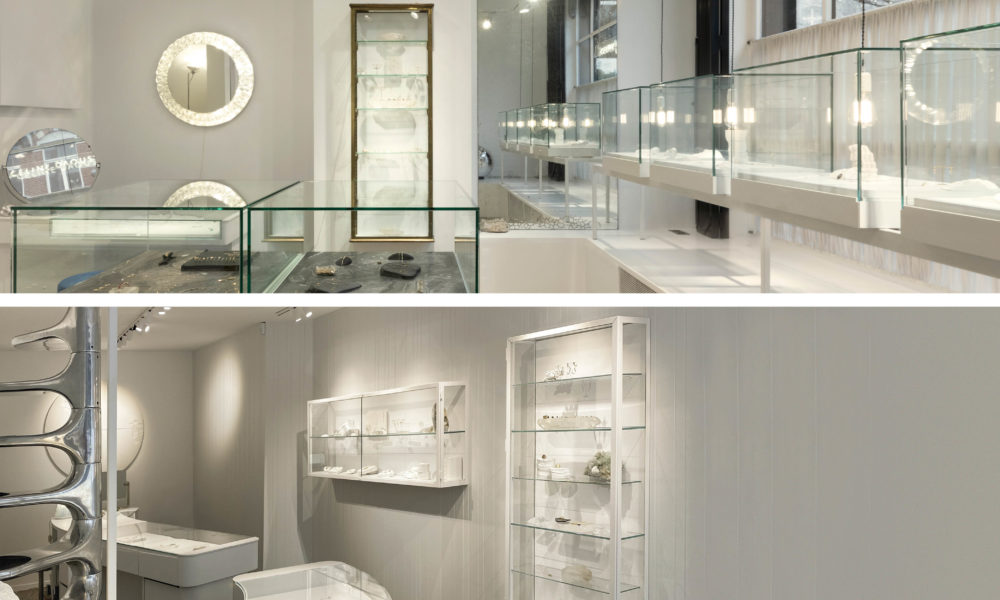 COVID-19 RULES
— Celine Daoust Brussels is open by appointment.
You can plan an appointment by mail, phone or just ring the bell for instant appointment on arrival.
info@celinedaoust.com
+33 (0)7 83 47 88 87
Two customers at a time
Mandatory mask
Social Distance
Hydroalcoholic gel available
— Celine Daoust Paris is currently closed.
During this time We are happy to help you from Brussels via mail or phone.
AU BON MARCHé
4 Hoornstraat
9000 Gent
A SUIVRE
22 Niewpoortstraat
8300 Knokke
LASSO JUWELEN
10 Parijsstraat
3000 Leuven
Le COLORIS
30 Rue St Jean
4000 Liège
LENY JEWELLERY
65 Rue Lebeau
1000 Bruxelles
100% SISTERS
32 Route de Genval
1380 Lasne
BAZAR ROSE
1 Rue Rallier du Baty
35000 Rennes
BIJA
13 RUE Joseph Maistre 7
75018 PARIS
BIRDY
12 Rue Saint Placide
75006 Paris
BOUTIQUE MADEMOISELLE
31 Rue Sylvabelle
13003 Marseille
BY MARIE
Traverse de la Garonne
83990 Saint-Tropez
BY MARIE
108 rue Paradis
13006 Marseille
CHANCE
25 rue charlot
75003 Paris
Délit D'initié(e)s
7 Rue Cantegril
31000 Toulouse
DESERT
17 Rue de la Clé
59000 Lille
EHAWEE
7 Rue du Plan d'Agde
34000 Montpellier
Laly St Tropez
3 Avenue Paul Roussel
83990 Saint-Tropez
LE BON MARCHé RIVE GAUCHE
24 Rue de Sèvres
75007 Paris
Merci
111 Boulevard Beaumarchais
75003 Paris
Mood
30 Rue du Pont Mouja
54000 Nancy
Montaigne Market
18 Avenue Matignon
75008 Paris
ORADENA
4 Rue de Normandie
75003 Paris
ORADENA
19 Rue des Martyrs
75009 Paris
Patchouli Chinchilla
3 Rue Saint-Gouéno
22000 Saint-Brieuc
Y.M.A.
21 Rue Thiers
13100 Aix-en-PRovence
MAINSTREET
18 Haarlemmerstraat
2312 GA Leiden
MISTER JOIAS
752 Rua Julio Dinis
4050-012 Porto
DOWNTOWN BY MISTER JOIAS
32 Largo Sao Domingos
4050-012 PORTO
MADISON
152 Calea Dorobantilor
015579 Bucharest
MONTAIGNE MARKET
4 RUE DU GéNéRAL DE GAULLE
97133 SAINT-BARTHéLEMY
MOTT
31 Barquillo
28004 MADRID
BASIL BOUTIQUE
8 Rue Saint Laurent
10003 LAUSANNE
MADEMOISELLE JEANNE
8 Rue du Port
1204 GENèVE
Maison BONNET
Place des Halles 8
2000 Neuchâtel
michèle Ebinger
52 Augustinergasse
8001 Zürich
FELT
53 Godfrey Street, Chelsea
SW3 3SX London
FORTNUM & MASON
181 PICCADILLY, ST JAMES
W1A 1ER LONDON
PAUL SMITH
9 Albermarle Street, Mayfair
W1S 4HH London
SWEET PEA
77 GLOUCESTER AVENUE
NW1 8LD LONDON
TOMFOOLERY
109 FORTIS GREEN ROAD
N10 3HP LONDON
The Crop
11 Sydney Street
BN1 4EN Brighton
Hardy Brothers
Shop 2707, Pacific Fair Shopping Centre
Sunshine Blvd
Broadbeach QLD 4218
ALCHEMY
345 Bernard Ave
V1W3C6 Kelowna
QUICO
5-16-15 Jingumae Shibuyaka
150-0001 Tokyo
MACLE JEWEL
82 Shehade Street
BEIRUT
SYLVIE SALIBA
Quantum Tower Building
BEIRUT
COMPTOIR 102
102 Beach Road
JUMERAI 1 – DUBAI